Sunday Stealing: The Basically Obscure Meme
1:
Do you notice a persons eye color?
Sometimes. Depends on how willing I am to have lengthy conversations with people. Ha.
2:
White, milk, or dark chocolate mocha?
Dark chocolate
everything
.
3:
If you could get a tattoo free, would you do it? what would it be?
I would, as long as I could see the tattoo artist's work beforehand. The two tattoo ideas I've been bouncing between recently would be either a small raccoon (in honor of my Dad -- he always called me his "little rascal" and when I was young, I would ask him what "rascal" meant, and he said "it's a raccoon -- curious and energetic and into everything") or a small snail (as a tribute to The Format).
4:
Did you grow up in a small or big town? Did you like it?
A small town. I love the atmosphere and the scenery, but I hate the closed-mindedness that accompanies small rural towns.
5:
Your favorite adult as a child? (and not your parents, if they were your favorite)
If we discount my parents and my amazing grandparents, aunts, and uncles, I would probably say my Mom's best friend, Theresa. She was pretty amazing.
6:
What kind of smoothie sounds really good right now?
MANGO -- always!
7:
Most embarrassing moment from your elementary school years?
I got smacked square in the face by a softball when I was in fifth grade -- knocked me to the ground and gave me a horrible lump on my head. I was out the rest of the game and I was mortified and furious because I couldn't play.
8:
Most embarrassing moment from your middle school years?
I think the majority of seventh grade was full of embarrassments. Adolescents and hormones ensure that embarrassing times ensue.
9:
Most embarrassing moment from your high school years?
I don't tend to get embarrassed easily, but I'm sure I did something dumb along the way... and I'm sure it probably happened in theater.
10:
Have you ever fired anyone?
Nope.
11:
Have you ever climbed a tree more than twenty feet off the ground?
Nope! I was a chicken. I liked climbing trees but I never got quite that high.
12:
Did you like swinging as a child? Do you still get excited when you see a swing set?
YES. And YES. I loooooove to swing! I'm a big kid.
The lovely Jennifer, myself, and Sally the Sunflower. SWINGING!
13:
If you could have any pet in the world, illegal or not, what would you get?
A red panda! They are the cutest animals ever! At this point, though, I would totally settle for a hedgehog or a cat. I miss having a furbaby so very much!
14:
What's your favorite place to relax?
At home. I've spent a lot of time lost in books, lately (and by the way, if you're into the occasional light-hearted young adult novel, I highly recommend
Anna and the French Kiss
as well as
Amy & Roger's Epic Detour
).
15:
What's your most favorite part of your personality?
I'm laid-back (to a fault) and I like to try to think the best of people... and sometimes I do far after they've stopped deserving my favorable opinion.
16:
Madonna or Lady Gaga? Neither? Both? Who cares?
Lady Gaga annoys the crap out of me and Madonna had a few decent songs, but ultimately I'm not what you would call a fan of either of them.
17:
Have you ever watched the Superbowl all the way through?
Negative. I'm a bigger fan of the Superb Owl.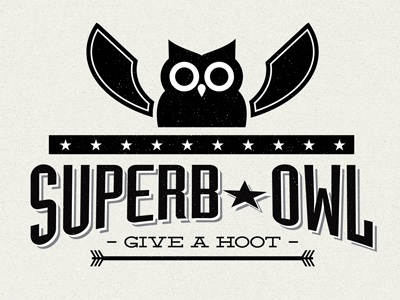 18:
Have you ever watched any major sporting event live?
I went through an Atlanta Braves phase for several years when I was younger -- from age 10 to age 15, I watched every single game as it aired. After that finally passed, I somehow managed to avoid sports entirely until I met my husband. Two months after we started dating, he had me in an Alabama
jersey
-- it was
his
jersey, but a jersey nonetheless. The following football season, I watched all of the Alabama games that aired on our weekends off. I don't even know who I am anymore... but it makes him happy when I watch with him, so I don't mind. :-)
Alabama vs. LSU tailgate, November 2011
19:
What's the most delicious food you've ever eaten in your life?
The coffee-and-chocolate truffles that J used to bring to me when we were dating... they are the most perfect morsels of happiness to ever graze my lips. ... ... ... okay, now I want one.
20:
Margarine or butter? Which did you grow up with?
I grew up with butter, but you know what? I really dig the fake butter -- the Promise Heart Healthy kind.